In connection with the farmers and the territory
Buying Agri Confiance products means contributing to the ideas of solidarity and fairness carried by the cooperative model, but also towards the economy and local employment, it also means promoting proximity and authenticity with a strong communitarian commitment.
69% of French people are prepared to pay more for their food products, to enable farmers to be better paid.


- IFOP/ WWF 2017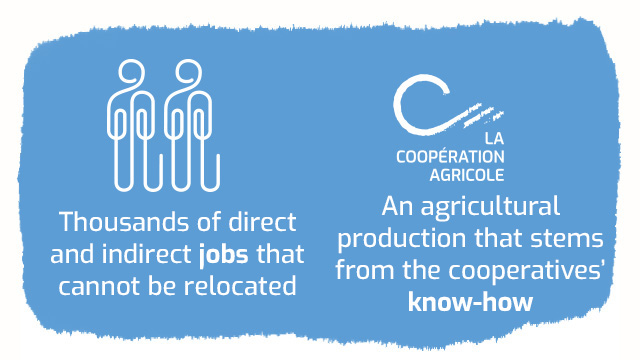 From small local businesses to international cooperative groups, all cooperatives are rooted in their members' agricultural production basins.
A major player in the economic and social fabric, the agricultural cooperative model thus maintains a professional and collective life in rural areas.
Cooperatives are non-relocatable businesses that guarantee respect for the land, sustainable economic activity and proximity to products that restore the value of food.